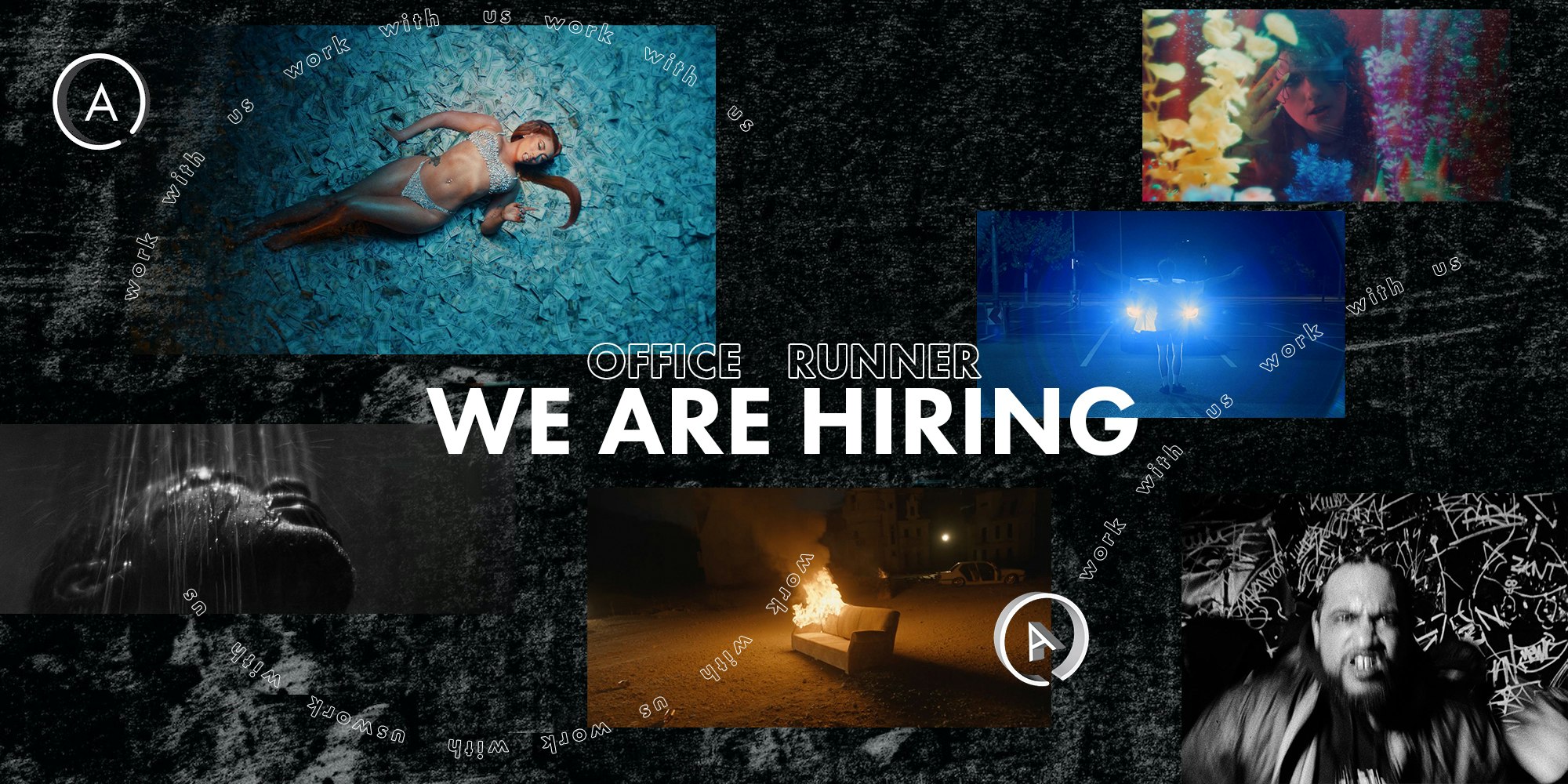 WE ARE HIRING - OFFICE RUNNER
Award winning production company Academy Films are looking for a new, full-time, in-house runner to join their team. Academy is a production company in central London producing industry acclaimed television commercials, music videos, Stills, fashion films & feature films.

You will be part of the running team at the Academy offices. An invaluable member of the company supporting our in-house staff and directors with on-going productions. This will include the opportunity to attend shoots.

Roles & Responsibilities:
The chance to learn and be part of the large production process
Treatment image research for pitches
Runs for office & production needs
Attending Academy shoots as a production runner
Filming castings in office casting suite Cutdowns (editing) of casting tapes
Managing website content
Skills & Experience/Requirements:
Personable and friendly manner
A passion for filmmaking
Driven and motivated
Good time management
Higher educational or industry experience in media
Experience/ Knowledge of Microsoft word, Dropbox & Google drive
Proficient in Adobe Premier Pro, InDesign & Photoshop
Basic understanding of cameras
Hours:
Alternating shifts: 08:45 – 17:45 10:30 – 19:00
Location:
New Oxford Street
Start date:
26th of September 2022
Salary:
£22,000
Academy Films is an equal opportunity employer.
Please send your Cover Letter and CV to gemma@academyfilms.com