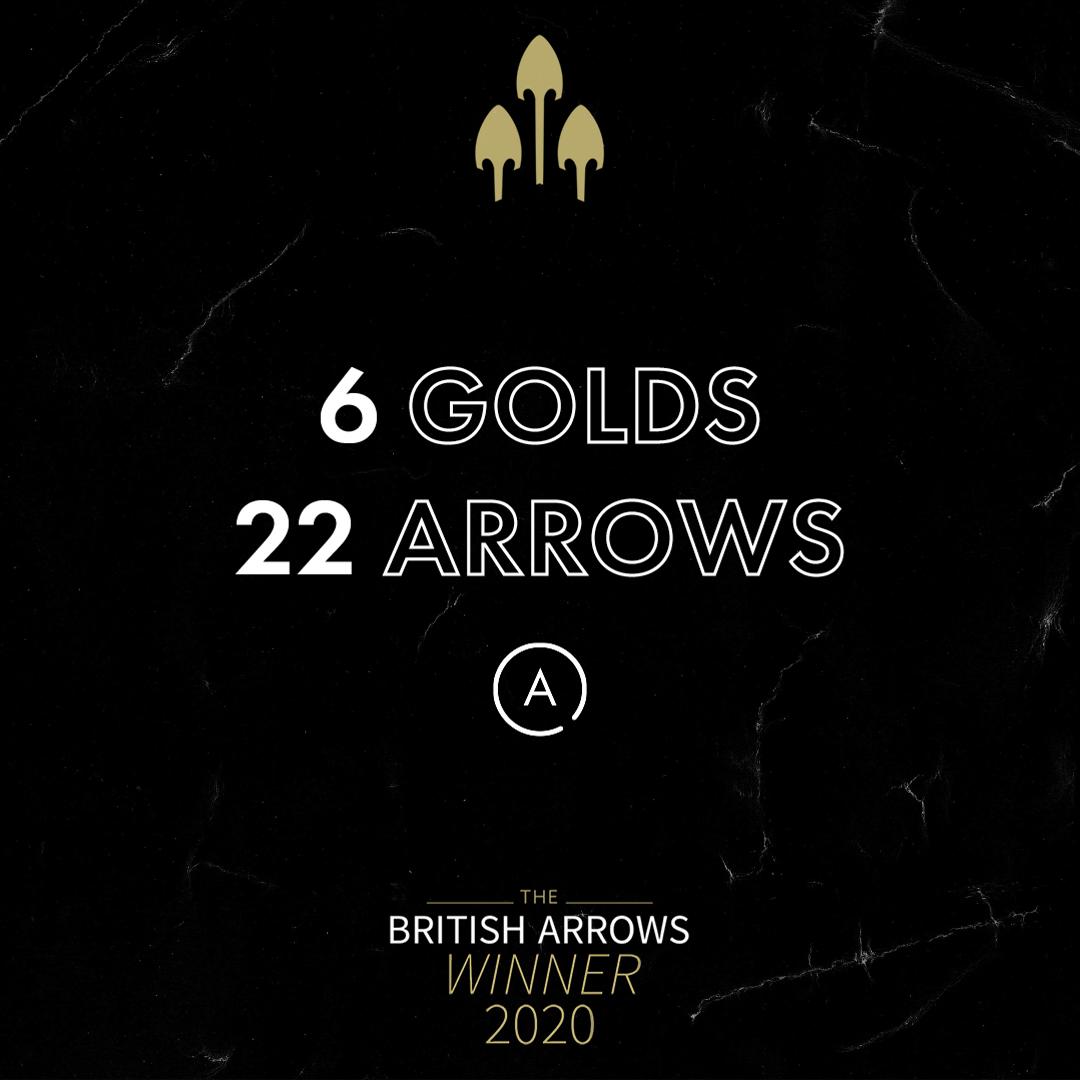 2020 British Arrows Wins 🏆
ACADEMY brings home 6 Golds & 22 Arrows in total at the 2020 British Arrows! Thank you to all the wonderful people who made these films possible and congratulations to all who won 🌟

Simon Cooper @ 1.30am last night to all of Academy: "So very very proud of everyone at Academy. We had so many nominations across all the categories, so many different awards for so many different directors. We (you) make such beautiful work day in and day out in absurdly demanding conditions navigating impossible personalities. Hope you all know how very very loved and appreciated you all are. Xxx"
A list of our wins:

'The French Exchange' Renault | Dir. Frédéric Planchon
GOLD - Automotive + Casting
SILVER - Direction + Colourist + Re-Record
------------------------------
'Feel The Power: PS4 PRO' Playstation | Dir. Frédéric Planchon
GOLD - Cinematography
SILVER - Achievement In Production + Production Design
Bronze - VFX
------------------------------
'We Are Nurses' NHS England | Billy Boyd Cape
GOLD - Editing
SILVER - Writing + Cinematography
------------------------------
'Three Lionesses' Lucazade | Dir. Jack Driscoll
GOLD - Re-record
------------------------------
'Save Our Shirt' Paddy Power | Peter Cattaneo
GOLD - Integrated
------------------------------
'The Diamond Journey' DPA | Dir. Ian Pons Jewell
SILVER - Costume & Wardrobe
Bronze - Achievement In Production
------------------------------
'Raheem Sterling: Dream For The Next You' Nike | Dir. Billy Boyd Cape
SILVER - Sports
------------------------------
'Television' ITV| Dir. Billy Boyd Cape
SILVER - Writing + Original Composition
Bronze - Entertainment & Promotions + Editing
------------------------------
'Be Unlimited' Vodafone | Dir. Si&Ad
SILVER - In-Camera Effects