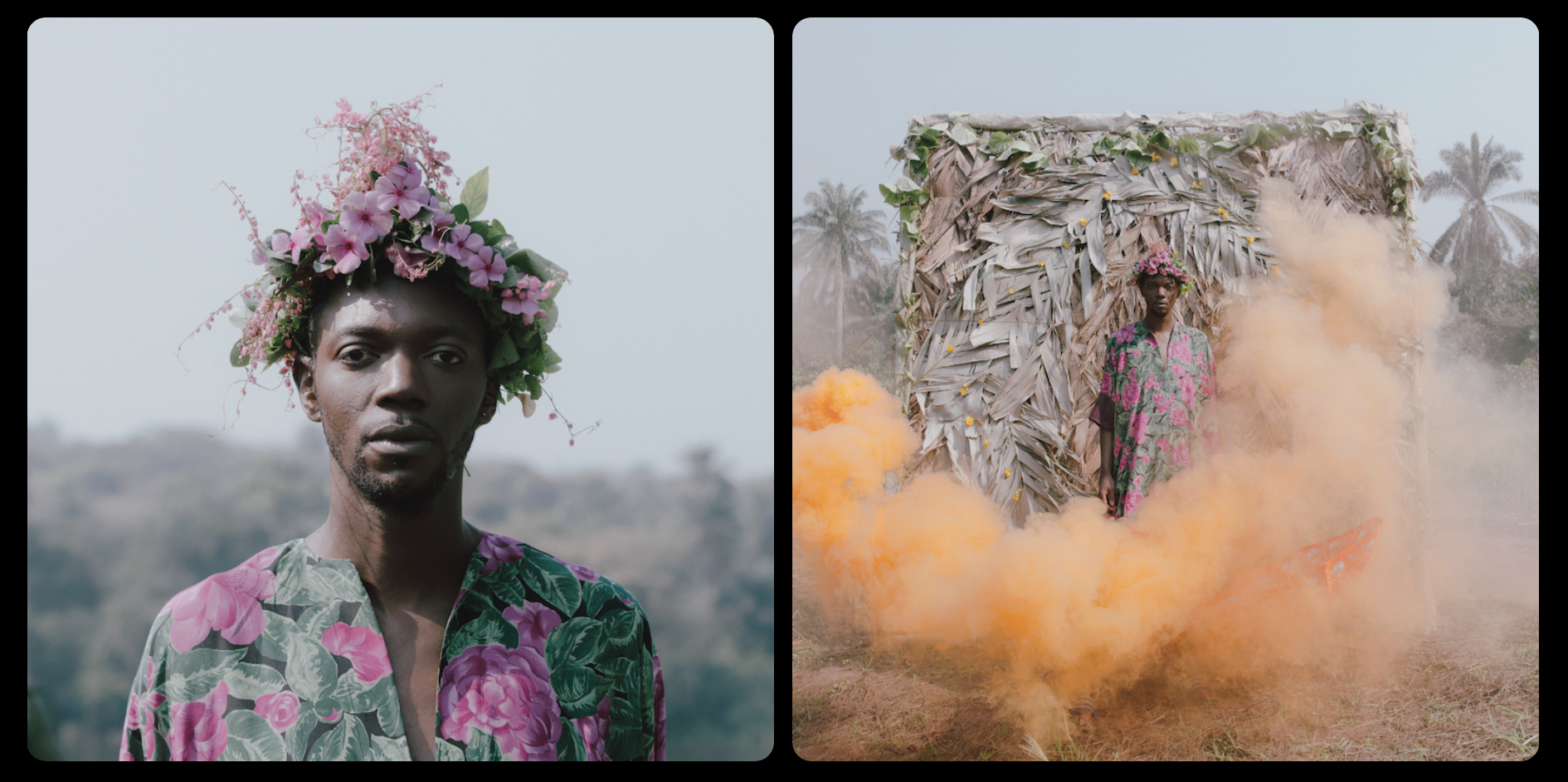 Welcoming director, musician and artist, Baloji ✨

Baloji defies categorisation: his work as an artist, musician, poet and film director has reached and touched audiences globally.
Born in Lubumbashi (DRC) and based in Belgium, Baloji is an award-winning musician and filmmaker and the perfect example of the polymath artist. In Swahili, Baloji originally means man of science but during the colonial era this transformed into man of occult sciences and into sorcerer today. This name, as a heavy burden to bear, has translated through his work, shaping an eye for dreamlike worlds and magic realism.
In 2008, he released "Hotel Impala" an album conceived as a reply to a letter he received from his mother after a 25-year absence. 137 Avenue Kaniama is Baloji's third album and the first to appear on the Bella Union label (John Grant, Fleet Foxes, Beach House...).
He started his directorial career by making videos set to his own music, and has made several short films for which he creates the visuals, costumes and set design. With his first short fiction film, 'Kaniama Show', he made a satire on African propaganda TV shows. 'Peau de Chagrin/Bleu de Nuit' is a musical trip that looks into Congolese pygmy wedding traditions. He opened up the skin bleaching debate with 'Never Look At the Sun', his visual ode to black beauty, a film he made for Nowness. In his last short film 'Zombies' he brings together tribal motifs and digital culture to explore the stupefying effects of mobile technology. He's currently developing his first feature film, a hybrid VR experience and another short film.
'Zombies' created a furore within the short film festivals where he won numerous awards, including the Prinzipal Prize at the Oberhausen International Short Film Festival, the Prix Festivals Connexion Auvergne- Rhône-Alpes at the Festival International du Court-Métrage de Clermont- Ferrand and official selection at the London Film Festival. In 2019 'Zombies' was picked as Short of the Year by MUBI and won Best Styling at the UK Movie Video Awards. As an artist he was selected as Creative of the Year by Nowness.
Academy's Head of Music, Maurizio Von Trapp has been following Baloji for some time; 'We are incredibly excited to add Baloji's voice to our roster. His work is both exuberant and timely, and much needed in today's political climate. He makes films for the future, he asks questions that aren't being posed, and he does it with dexterity and poetry. Academy is very lucky to have him.'