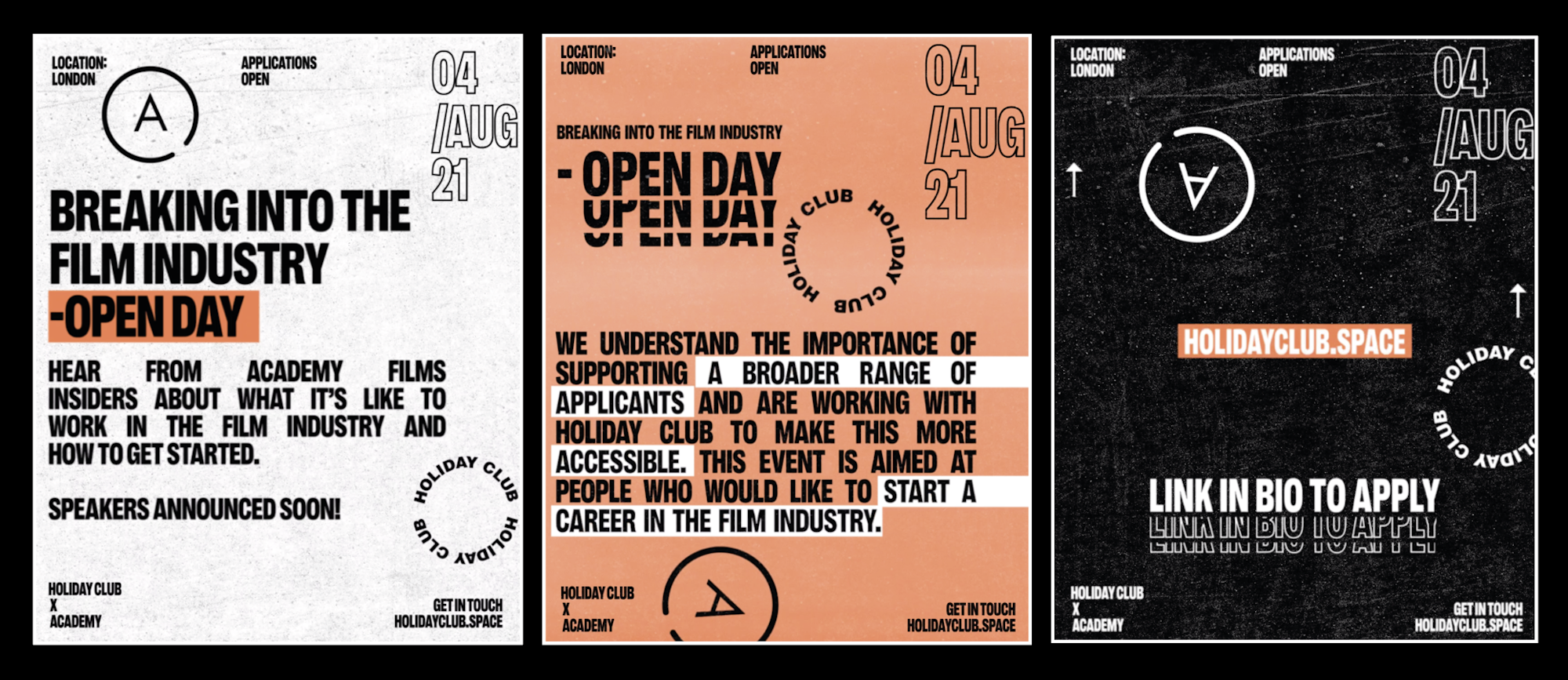 Break into the Film Industry - Apply Here
Are you looking to start a career in the film industry? Are you unsure where to start? Well, we are here to help. Academy Films have teamed up with Holiday Club to bring you an event that will do just that.
We are running an open day on 4th August for people looking to start a career in the film industry, we will be hosting speakers from across the production spectrum from Producers to Directors, to Executive Producers and Production Designers. To give you an insight into how the adverts and music videos you see out in the mainstream are made, and hopefully demystify the roles required to do so. So come along and get inspired!
Speakers and more information to be announced. This open day will be an in-person event taking place at the Academy Films office in London's West End. Numbers will be dependent on the covid restrictions in place at the time so make sure to get in quick!

We understand the importance of supporting a broader range of applicants and are working with Holiday Club to make this more accessible. This event is aimed at people who would like to start a career in the film industry.
If you would like to apply please follow the link to Holiday Club's application page

We look forward to meeting you all!