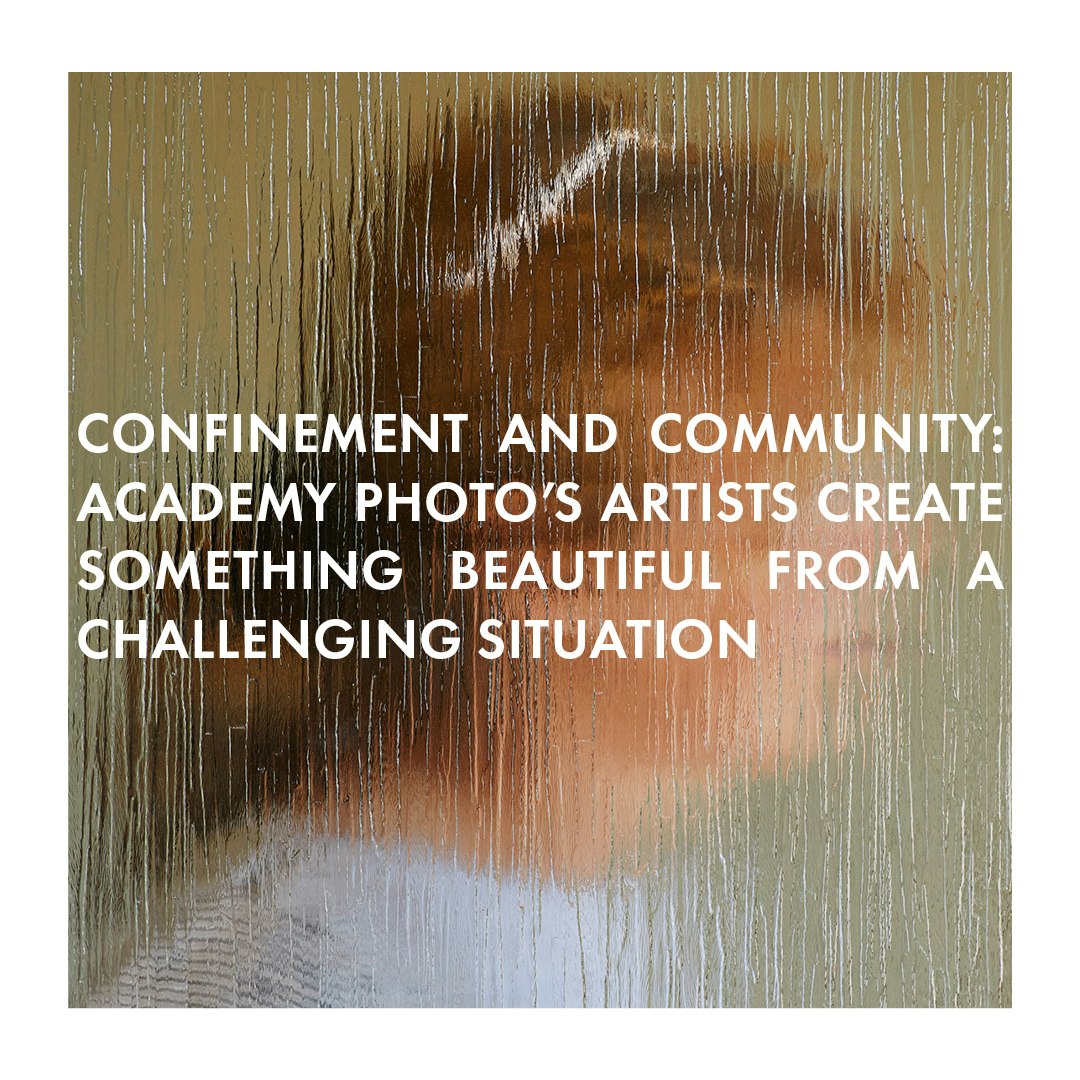 It's Nice That | Academy Photo #Remote Brief
Confinement and community: Academy Photo's artists create something beautiful from a challenging situation
The London-based photography agency tasks its photographers with a series of remote briefs in the hopes of maintaining the creative spirit.
Words by Jyni Ong
Academy Photo – home to the likes of Peter Funch, Frederick Paxton, Ivar Wigan, Joshua Wilks, Katie Burdon – have come up with a way to keep its representees busy during this isolation period. The production house hoped to instil positivity in its photographers, providing them with a remote brief to create something beautiful out of a challenging situation. Tasking its renowned photographers to explore something they hadn't done previously under the themes of confinement, community and stockpiling, the experiment prompted the artists to flex their muscles under the limitations of lockdown. As a consequence, the results are unexpected, with each contributing artist producing something outside of their known aesthetic, and to the delight of their fans all over.
For Katie Burdon – a photographer who has shot for the likes of Vogue Italia and Rollacoaster Magazine – the brief provided her with an apt opportunity to go over the road and visit her 86-year-old neighbour. She had just arrived back in her home town in Cornwall from London when she was presented with the brief "to keep [her] abstract thinking alive and camera clicking." She tells It's Nice That, "I don't think I would have taken these portraits without this nudge," and found herself pushing ideas to a new level under the newly imposed restrictions.
She's known Maureen her whole life and remembers reigning the Cornish countryside lane as a child with her in close proximity. Describing her as a legend, Katie recalls her thick Cornish accent like "petals through rough diamonds" and her curiosity "as sharp as a razor." Spending much of her time spying on passers-by out the window or from the comfort of her front garden, Katie captured the cheekiness of her neighbour in a striking portrait revealing Maureen's quirks. Elsewhere, Katie's been playing with more abstract modes of photography, exploring the heightened feelings experienced in isolation while questioning her relationship with the medium.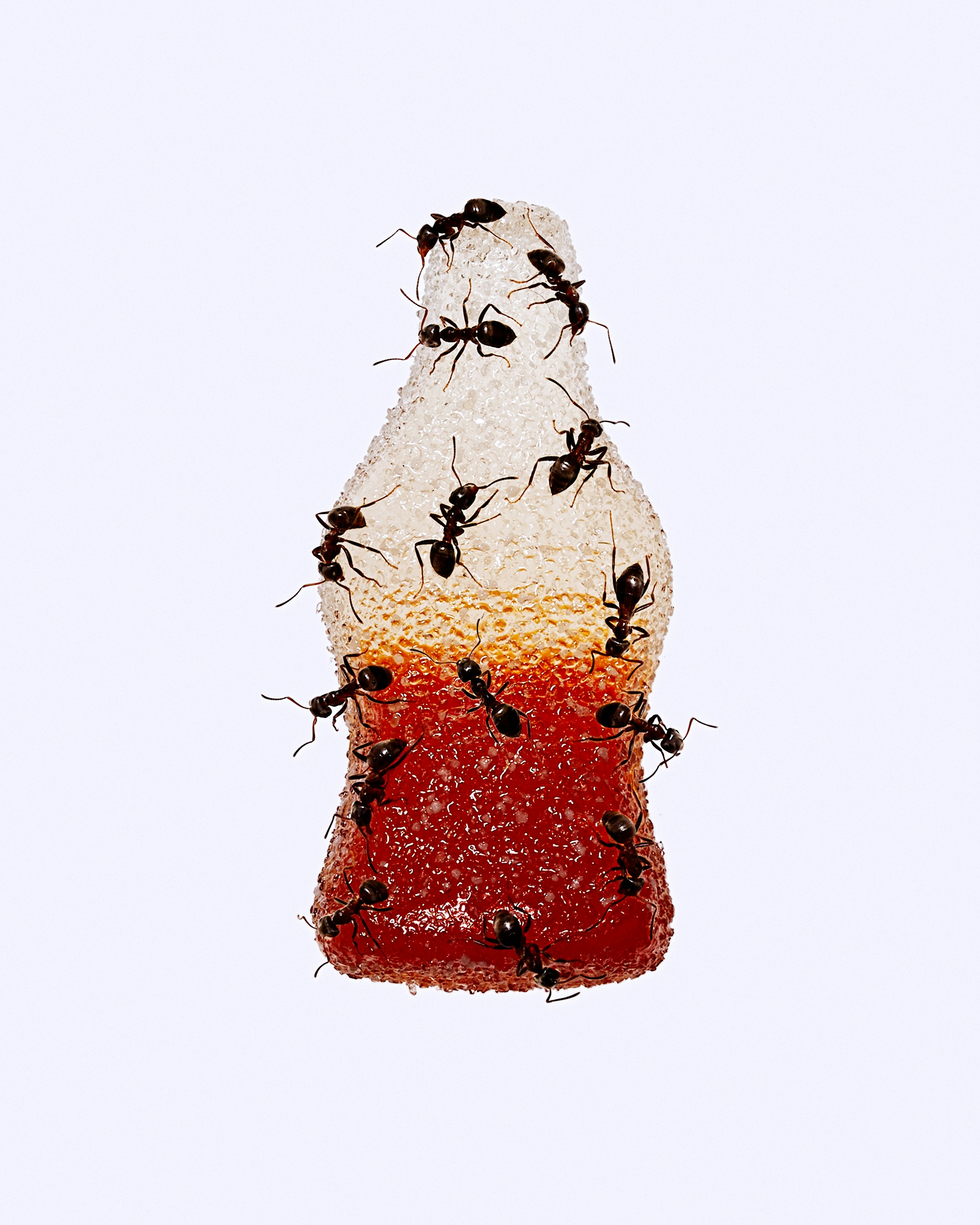 Peter Funch, on the other hand, has spent his confinement across the channel in a small town in the south of France. "Like many other countries," he tells us, "the confinement rules were very strict and the emotional understanding of this pandemic has been quite a journey." Despite not knowing what tomorrow will be like, he found a new meaning in the beauty surrounding him, explaining, "We are extremely suspicious of beauty, but maybe less these days as it gives us a confirmation of meaning in life."
Taking to the foliage around him, he started gathering flowers, enjoying the environmental experience, then arranging and photographing the scene. "It feels simple and meditative," he adds. Over time, he witnessed the circle of life take hold of the budding blooms around him. As conversations with family and friends unfolded, new flowers came into being and others faded away. In short, confinement may be restrictive, but on the flip side, it has also allowed Peter to deeply observe.
Flowers is a common subject also shared with William Arkle Marsden, who documented their fragile intricacy in a symbol of coexisting power and frailty. It was a subject he thought of immediately when presented with the brief; a distinct change from his practice outside lockdown which is based on documenting sub-groups of British society. In a society on a much smaller scale however, Jim Fenwick photographed the highly organised society of ants, each one living for the greater good of the colony. "I read a fascinating article in The New Yorker explaining how isolation takes its toll on ants," he explains. "According to a study by researchers at the University of Lausanne, ants are forced to live alone and have only one tenth the life span of those that live in groups." With that being said, Jim finally concludes: "We all benefit from community."