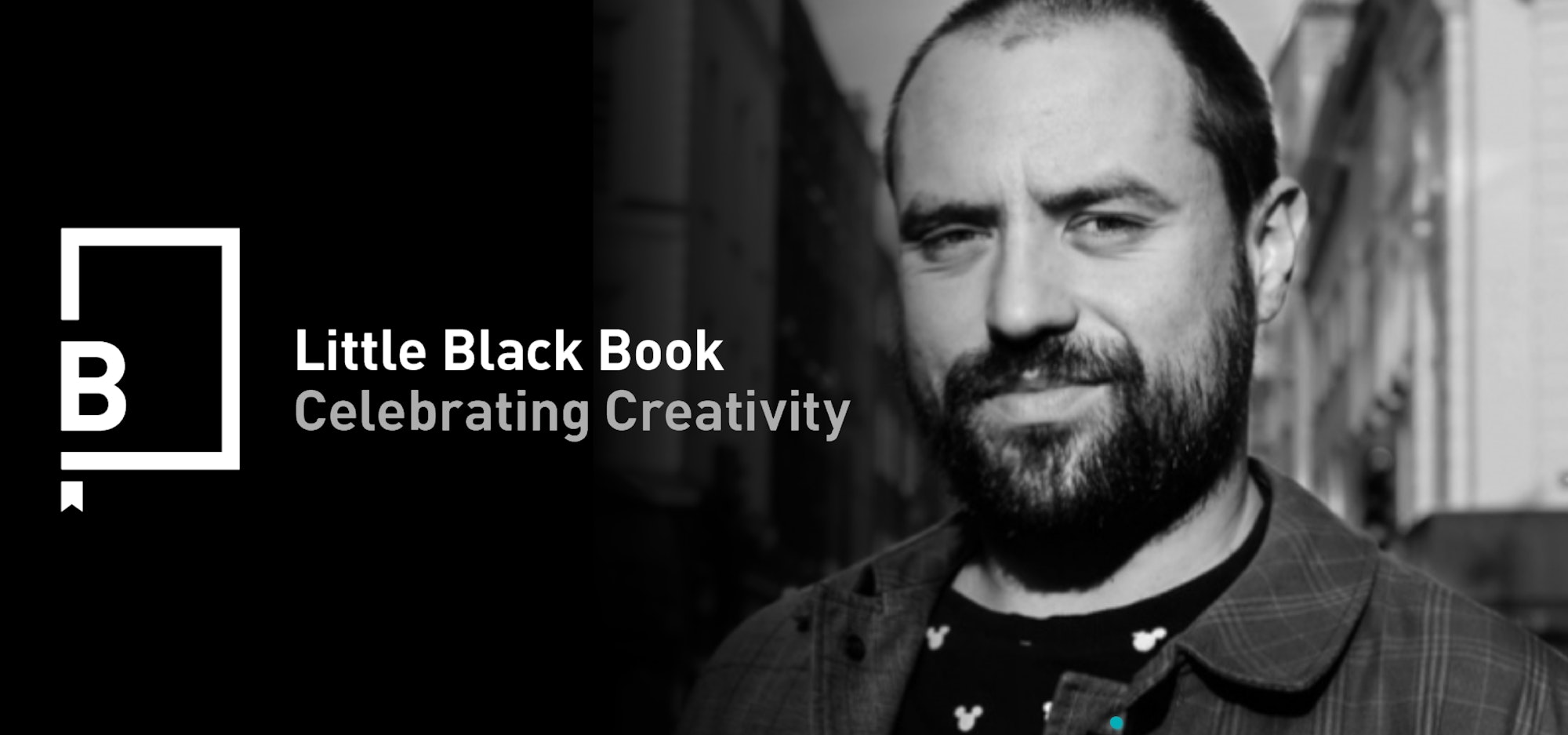 "Music Reigns Supreme Over Culture"
Academy's new head of music Maurizio Von Trapp tells LBB's Laura Swinton why music video is more relevant than ever...
"Music videos were my gateway into filmmaking, both as a viewer and as a filmmaker," recalls Maurizio Von Trapp. The producer has just joined Academy to relaunch and head up their music department, and it's a job that his younger self would definitely have approved of. "I'd spend hours watching the music video channels, fantasising about being somewhere fabulous like London making these videos, becoming best friends with Madonna… some of it happened, some of it didn't, alas!"

Academy's decision to relaunch the music department at the production company comes at a really interesting point for music videos as a format. The days of the made-for-MTV blockbusters are long gone, and the advent of reality TV on music video channels combined with the then potato-quality YouTube videos meant that budgets collapsed and several music video-focused production companies were forced to shut their doors in the late '00s. Ten years on, though, and the humble promo has kept on keeping on… and things are looking pretty interesting.
"Times are getting better. A decade ago, music was a dead zone. Production companies lost interest and moved on to pursue other mediums," agrees Maurizio. "But times have changed once again, and thank goodness! Last year we saw an increase in budgets, which is only fair as the music industry reportedly took the most money ever in 2019. Most importantly, this reflects the relevance of the work we do, which was once waning but is now once again consumed en masse."
With YouTube and Vevo monetised platforms, promos that rake in megaviews can be revenue generators for the label. But it's not just about the money – creatively there are many different avenues to explore. Now there are places for documentary, for longer-form odysseys like Thom Yorke and Paul Thomas Anderson's Anima, for lyric videos, for playful micro nuggets on TikTok.
"There are some really interesting things being done out there. Last year's Chemical Brothers video we made at Pulse Films was a good example of that intersection of content and promo, in a way that felt cool," says Maurizio of the work that's getting him really excited on the boundary-pushing front. "I'm also a sucker for Anitta, so her partnership with Bacardi for the Make It Hot vid really stood out for me – it was such fun and felt like the right partnership for the twerking queen."
Strategically, there's no real formula for deciding what platforms to create for. It can depend on the artist and their audience, the song or album in question and what fits the creative idea. I think we're at the infancy of this new way to communicate with audiences." We still don't fully know how to tell stories via these platforms – the platforms themselves are figuring it out as they go. It's an exciting time, a bit of a Wild West for creativity, with the possibility of many firsts," says Maurizio enthusiastically. "The sheer adventure!"
But while the music video is racing ahead in terms of creativity and the seriousness with which it's being treated, some things are woefully lagging behind. Over the past year, We Direct Music Videos, instigated by directing duo The Daniels, has highlighted relatively poor pay and conditions relative to other areas of filmmaking. Maurizio says he thinks things are moving in the right direction and commissioners are more aware and taking the fight to the labels.
One particular area that's also lagging is the diversity of talent behind the camera, and it's a big priority for Maurizio. "Diversity is somewhat of a national problem, it's not just in music or production. In the arts you feel it acutely – there's a general lack of POVs that is problematic, especially in the current geopolitical landscape. As an industry, we need to look beyond talent as well. We need to get different types of people working together on a daily basis across companies so minds are opened, challenging conversations are being had, all of which will reflect in more rounded work being made," says Maurizio.
"The world is hungry for different stories, and from a commercial perspective alone it's unwise to have one type of voice repeated again and again. As an immigrant from Brazil who had to fight his way, many times it felt like my reality wasn't valid for mass consumption. I'm happy audiences are sending a message that they want to hear these stories, it's an exciting time."
Maurizio has joined from Pulse, and before that he spent time working in fashion and TV. As well as re-energising the music department, he's also looking forward to working with Academy's roster. He lists Nadia Lee Cohen and up-and-coming talent like Savanah Leaf, Luke Davies, Fiona Godivier, Frederick Paxton and Billy Boyd Cape.
Signing and nurturing new talent is Maurizio's passion, unearthing tomorrow's star directors. When it comes to spotting someone with potential, Maurizio says he simply looks for difference, something that makes him see or think about things differently. This current generation of new filmmakers have come up in a democratised age where everyone has a camera, editing suite and distribution centre in their pocket, which makes the talent pool much wider but the challenge of standing out and being truly different far greater.
"There's so much out there that it's mind-boggling sometimes! But there's an interesting lot coming out, very opinionated and bold in what they want to say. I fear for the upcoming generation though, as I feel we're getting into the 80s again and creative conservatism will take hold. I'll be that uncle reminding everyone of the wild times when people were actually having fun…"
But that boisterous, bubbling up of self-made talent means that whatever social forces conspire to pin things down and keep them staid and conservative, there will be plenty of aspiring directors and filmmakers collaborating with musicians to push back and keep things interesting. Music has always been a culture-maker and the music video, has been its vehicle for 45 years (Queen's Bohemian Rhapsody in 1975 is widely considered the first promo). Music – and therefore music video – occupies a driving seat in culture and, from Maurizio's point of view, the promo is more relevant than ever.
Academy has a fine heritage when it comes to music video – founder Jonathan Glazer is the auteur behind Radiohead's Karma Police and Jamiroquai's Virtual Insanity. And recently the company's been putting out some belters, like Ian Pons Jewell's brain-melting video for Beardyman and Nadia Lee Cohen's neon Stepfordian promos for the likes of A$AP Rocky. But the decision to relaunch the music department with the addition of Maurizio shows that at Academy are re-focusing their energies on staying at the vanguard of culture.
"Music reigns supreme over culture," says Maurizio. "It dictates what is relevant right now, because it narrates life as we live it, it challenges our preconceptions, and it touches so many other artforms. Fashion and music sit side by side and feed off each other culturally. All those hours spent reading Vogue really did pay off in the end…